Wealty theme includes an "SVG editor" tool that provides possibility to create a hero section with interactive map. In this article we'll demonstrate how to add a country map. As example will add map of Austria.
Here you can find list of all countries: https://www.amcharts.com/svg-maps/. After selecting required country, you will see map of this country. On hover region is highlighted with a color and in the tooltip appears region name. To download map click the download button.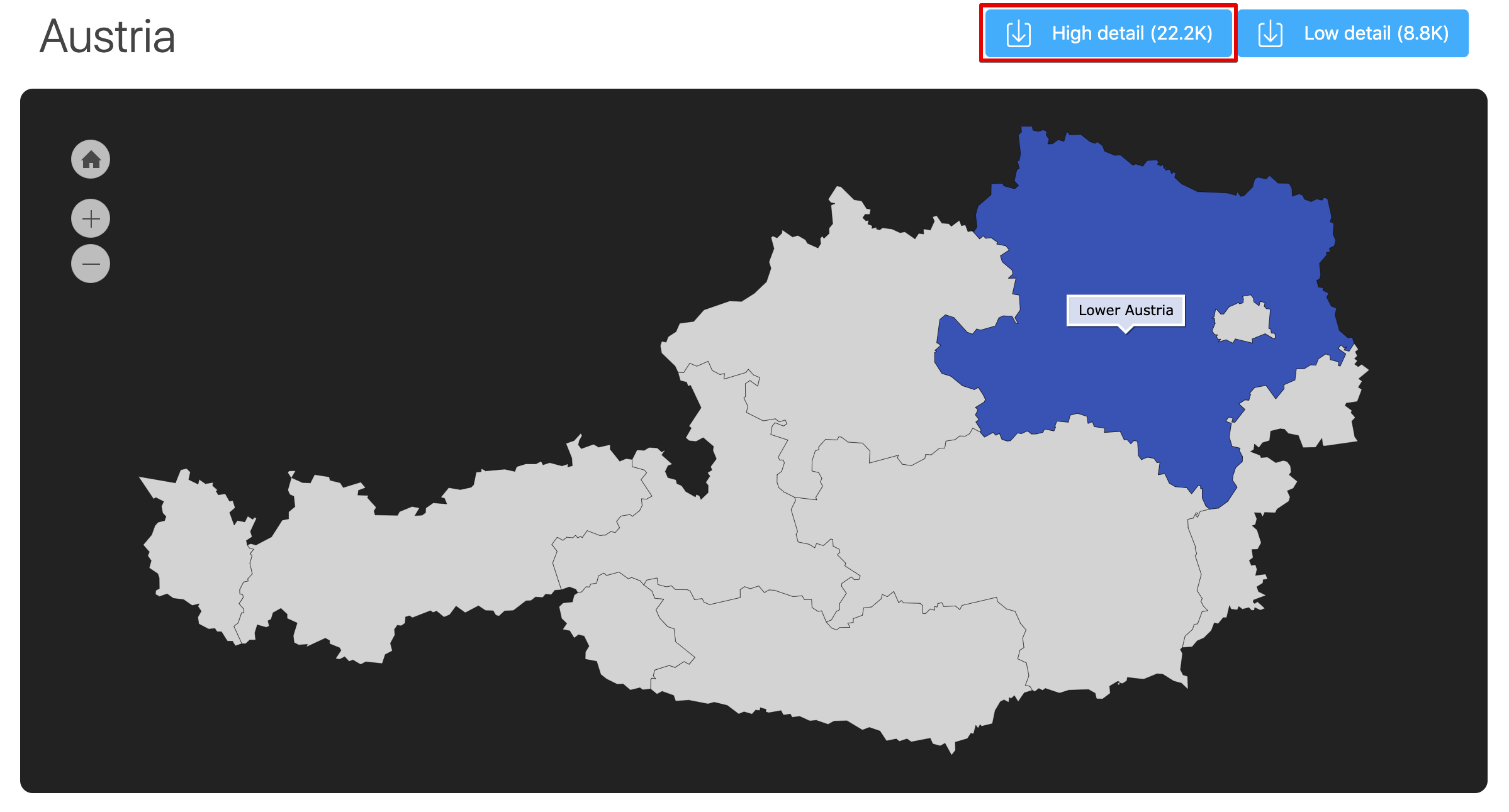 When map is downloaded, open file with any text or code editor and copy content of this file. Then in dashboard go Overlays > Add New.  In opened page switch to "Regions" tab, click the "Import" button. In "Svg code" field paste code that you copied and click "Convert Svg" button.